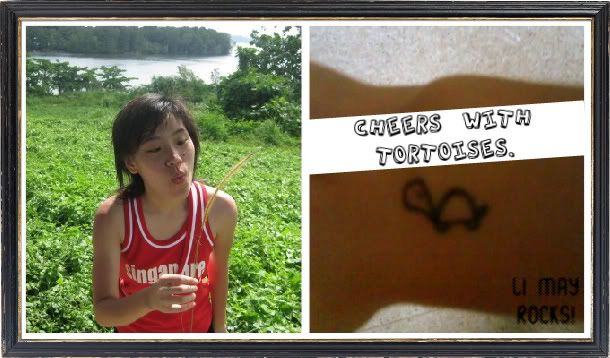 Hello folks, greetings to you. My big name is GOH LI MAY, call me Li May will do(:
adrenaline
Date:
Thursday, August 21, 2008
Time:
12:52 AM
it's 1am! later, English paper will start the prelims' ball rolling...
had last lesson for kickboxing, moody.
went to play basketball with classmates
during MT. back to art class drenched
with sweat. out for movie with family
at night without spending a single cent!
HAHAHA.
alright, got to go. i have tons to read up.
oops, i clean forgotton that i need a bathe too.