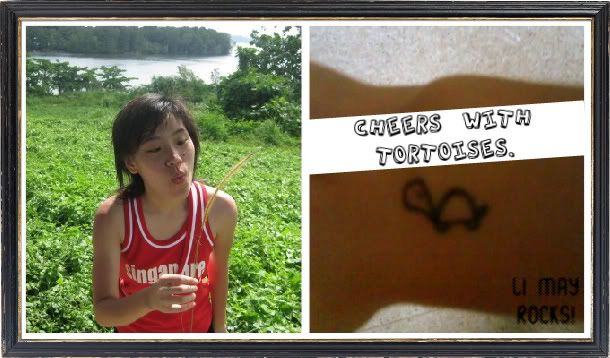 Hello folks, greetings to you. My big name is GOH LI MAY, call me Li May will do(:
Cold day
Date:
Friday, August 22, 2008
Time:
11:03 PM
woke up quite late therefore i was late for SS paper.
when i arrived everyone was seated in the hall already.
damn, i can feel a lot of eyes were on me.
i couldnt do the source based part the rest was alright.
Chemistry aftermath.
saw WeiTeng outside the school. she's here for oral
as a private candidate. long time since we last met
and we hugged in the midst of the road, traffic light.
3.30pm and we head home.
coincide with WT, left the school together.
that's my day:)
and in this 18 years, today is the first time i handle laundry.
gym tomorrow.
yawns...