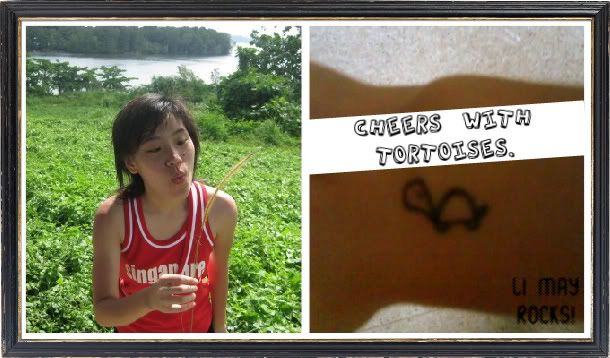 Hello folks, greetings to you. My big name is GOH LI MAY, call me Li May will do(:
damn Art
Date:
Wednesday, August 27, 2008
Time:
12:04 AM
Art is the burden again.
i can see history repeated.
once again O level Art course work yet complete
and i need to fuss over Prelim Art again. KDJ ccb
lah. tomorrow is our paper and she has taken leave.
urgh! the papers before were alright. always caught the last few
minutes to scribble whatever things i know that is left in my brain.
ya, be it relevant to the question or not, just bomb lah!
i need to keep my promise and not dissappoint any more people.
ohh well, i shall proceed back to tomorrow's Art prelim preparatory
work already. the afternoon was spent playing with html and thus
you can see this beautiful extreme makeover of my blogspot:)
adious.