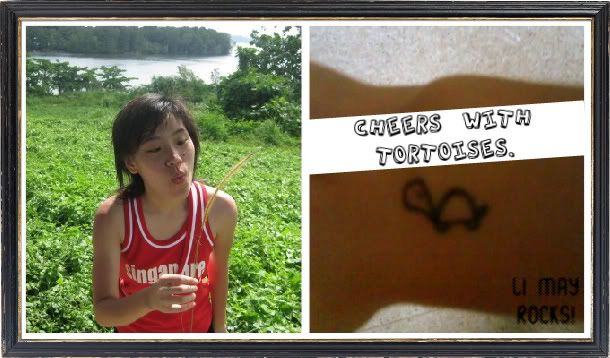 Hello folks, greetings to you. My big name is GOH LI MAY, call me Li May will do(:
What?
Date:
Monday, August 18, 2008
Time:
10:49 PM
Before i write anything...
VIEWER DISCRETION IS ADVISED
it's clear that i created a blogger blog again.
however i can deduce that this is not going to last long like the one
i had 1 year ago. i am one who get sick and tired of one thing very
easily. well, i am attempting to create one skin myself:) haa.
anyone knows how?
currently i can only change the picture to my desired one. that's all...
so what am i suppose to write?
what i did today?
what i ate today?
HAHAHA.
no, i so-want to talk about tomorrow. time has arrived again that my
English O level oral is scheduled tomorrow. damn. there is an ulcer on
my tongue yet heal and my throat is not in a good state. damn wtf is
this... pissed off. my full battle order will include 1litre NutriTea
barley water and lozenges instead of just knowledge only. HAA.
wish me All the best will you? i know you will, Thanks in advance:)
it's raining now and i am elated to see that.
i hope more people will slip and fall.