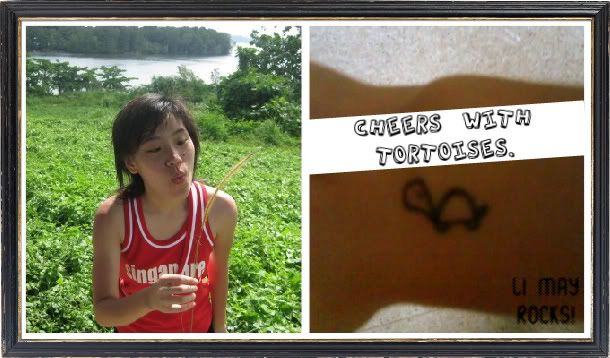 Hello folks, greetings to you. My big name is GOH LI MAY, call me Li May will do(:
Olympic closing
Date:
Sunday, August 24, 2008
Time:
6:50 PM
yesterday's gym workout was rewarded with a sauna. haa.
went home for a study session with bitches. however some
laughing gas or whatsoever got into us and we just laughed.
things accoplished was minimal.
i bet they had a great time in my house.
playing with toothpicks and eating snacks.
well, as for today, i idled away the afternoon. hee.
i am going to the airport tonight as
Dad is returning
to Singapore from BeiJing. whohoo.
i hope he had
a great time with the Olympics activity
going on
there... anyway BeiJing is scheduled for a
closing
ceremony tonight. so, will there be another
round
of birdnest display of firework?
arhh, the clock strike 7pm and off i go to the bathroom!