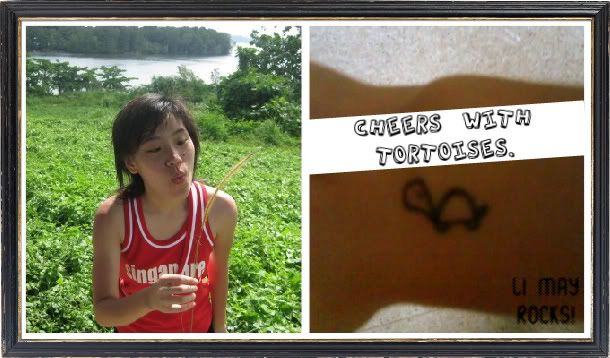 Hello folks, greetings to you. My big name is GOH LI MAY, call me Li May will do(:
last 3 days
Date:
Wednesday, September 17, 2008
Time:
9:07 PM
got back English and combine humanities results.
of course i passed. C5 C5. SS pulled my C.H grades
down. i got A1 for Geography and F9 for SS you see.
as for the others...
well, i'm bound to flunk Mathematics.
as for combine science we shall see what
i got for Biology first; another burden.
lastly, Art is definitely a F9! roflmao.
okay, i shall make a move first:)
Farewell.