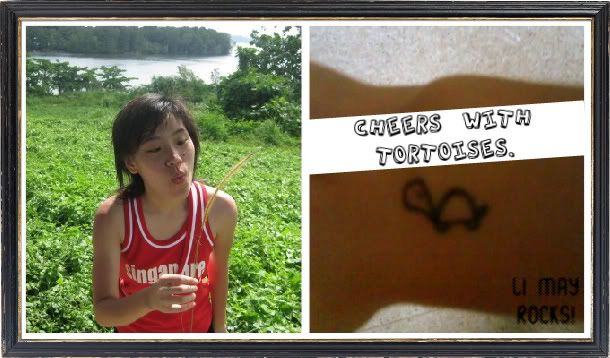 Hello folks, greetings to you. My big name is GOH LI MAY, call me Li May will do(:
Last last Day
Date:
Saturday, September 20, 2008
Time:
9:24 PM
my laziness had subsequently bought me situations.
urgh... Fortunately this time round, i still managed
to pull myself through without any problem.
yes art deadline was yesterday. i submitted everything i did in this few
days. the price to pay was my sleeping time, blisters on hands, bleeding
long scratches from the wire and rough hands. my poor hands...
the total cost of this art course work is like $80+? omfg erh...
well, i skipped and stayed at home for that burden sculpture okay?
both Thursday and Friday. gawrsh... i am still thinking how am i
going to answer or explain to the disciplinary committee. aggrrr...
i'm okay that they suspend me too. haha.
i'm totally fatigued by that and all worn out that i can sleep a century!
i fared 3 C5 and 2 F9 in Prelims.
i'll work harder:)