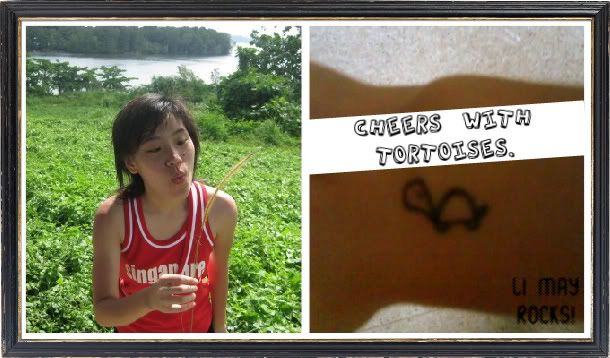 Hello folks, greetings to you. My big name is GOH LI MAY, call me Li May will do(:
10 days to O
Date:
Sunday, October 5, 2008
Time:
3:00 PM
it's like 10 days to O level?
and i am totally oblivious of it.
i can blame myself because out of 5
school days
i only attend 2 or 3 days.
tomorrow? i shall see again.
i'hv crossed out Biology SS Art and of course mother tongue.
they doesnt concern me anymore. if majority of the day is
made up of these lesson i'll skip the day and stay at home. haha!
everything around me seems monotonous. how?
la la go die. bye.