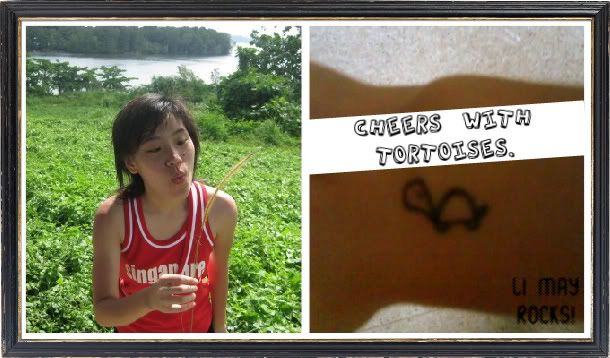 Hello folks, greetings to you. My big name is GOH LI MAY, call me Li May will do(:
24oct
Date:
Friday, October 24, 2008
Time:
1:01 PM
finally i had time to stare into this favourite
past time of mine before O level. haa.
i had completed 5 papers and now left with other 5 more papers to mug.
well it is overall a joy worth to be celebrate! lmao. i slumped onto my bead
for straight solid 6 hours after this morning's mathematics paper. no, i'm
not totally fatigued just kind of relieved and finally sleeping peacefully. hehe.
anyway today's mathematics paper one was somehow easy
which convey that paper two will be a doom. why? SEAB
wouldnt be so kind to give you 2 easy paper and let everyone
score A1 right? duhh. i'm sure every man would like to see
people suffering in misery. yes sickening you might be thinking...
worst of all paper one do not have Trigo, quadratic graph...
even low EQ people get the message that this two topic might
carry a huge weightage in paper two. Damn lah. so i have 4
days of Off(from papers) before proceding to Art paper. a
duration of 3 hours which my butt will guadually became a
part of the chair. arghh. then it will be Biology and mathematics
paper two. just by typing it already sent chills up and down my
spine. grrr... ti kong po bi let me cross this round pls... haa.
Pens down.