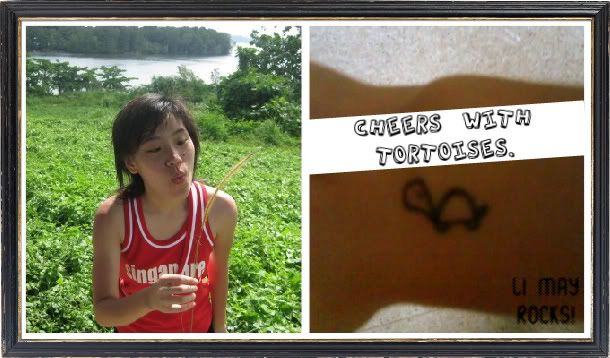 Hello folks, greetings to you. My big name is GOH LI MAY, call me Li May will do(:
boredom
Date:
Sunday, October 12, 2008
Time:
11:40 PM
i may seems very free but i'm not free.
i'hv many many things to do till i do not know where to start.
everything is less than half a pail full. damn it lah... i think i
let the history repeat again.
i think i should avoid alcoholic drinks till O level ends.
i can feel alcohol running in my blood steam and everywhere.
kind of sick lah... moreover if i get too resistant to alcohol next
time i cant get drunk and that's bad. i want to get drunk and
enjoy the short drifting uncertainty moment. hahaha.
mmm... i have urge to join the Navy leh.
hahaha. kind of cool and honourable.
so, dont be surprised if you catch me
in navy uniform on street erh? haa.
Wahh, this is so random... okay got to go.
i better find something fruitful to do:)
yawning...
ahh bye!