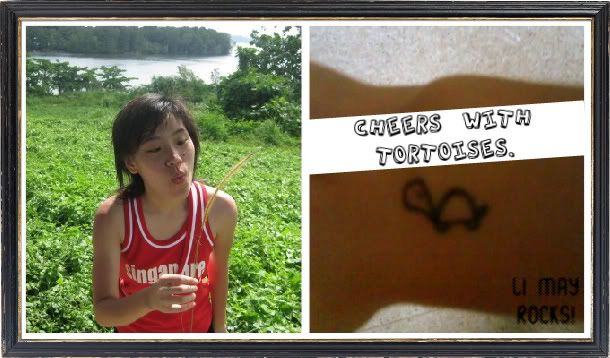 Hello folks, greetings to you. My big name is GOH LI MAY, call me Li May will do(:
O levels
Date:
Sunday, October 19, 2008
Time:
2:50 PM
yes, O levels has started it trail.
like finally? i'hv been waiting since
the day i went back to PSS in March.
i'm very busy nowadays and
i'm avoiding the use of computer.
i must have self discipline.
High hopes are on me, i cant fall flat this time round.
there are no words like fail, flunk, flop in my dictionary.
i must score and go. no more backfire-ing.
i'm a

black horse

trotting...
i'm no sheep or monkey!
thank MissLim, haa.
to end off i shall share with thou a hilarious news.
:D
http://www.straitstimes.com/Breaking%2BNews/Singapore/Story/STIStory_290077.html?vgnmr=1
till then,
Farewell.