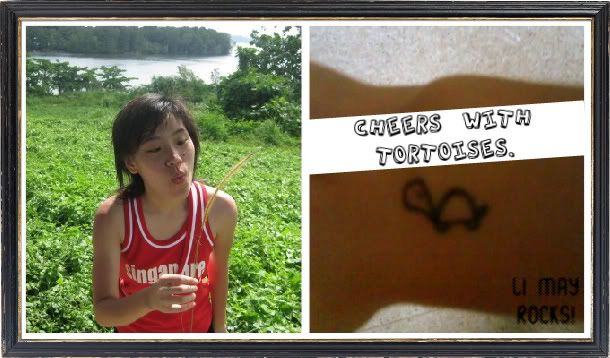 Hello folks, greetings to you. My big name is GOH LI MAY, call me Li May will do(:
need to mug
Date:
Thursday, November 6, 2008
Time:
1:47 PM
haa. i had set a goal which is to get full marks for science paper one next week.
and i'hv yet started mugging. i did a specimen paper yesterday. guess what?
Chemistry MCQ aint easy to score lah. i tikam a bit and get like 12/20.
Biology leh, tikam throught and managed to get like 18/20. wth. my Biology
is always the lousy one as compared to Chemistry and now... hahaha, laughable leh.
alright lunch(: