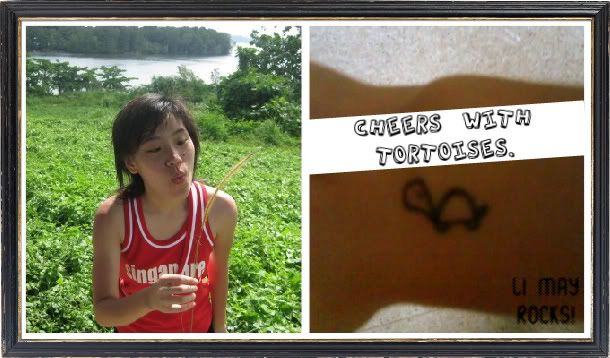 Hello folks, greetings to you. My big name is GOH LI MAY, call me Li May will do(:
taste of freedom
Date:
Tuesday, November 4, 2008
Time:
1:10 PM
finally i get to taste freedom. weeee....
my room's computer clashed. ohh dont ask me why.
i am currently sitting inside my dad's office, nibbling
on Pocky strawberry since morning. hehehe. when the
other phone rang i ignored it. haa. hey i'm not here to
entertain those people one leh... i am here to waste
resources. HAHAHA roflmao. who cares...
i was wondering why did i bother to synchronise my watch to
that digital clock pinned high on the hall's wall. the last paper
is next week Tuesday and i'm not going to step into that place
again. why bother and take the trouble? rofl.
most people see me as a 15 year old crazy ass.
wth, no one believes i'm 18 already. damn...
funny to see me driving in a car? legal leh!
..a long list of activities waiting for me.
till then!