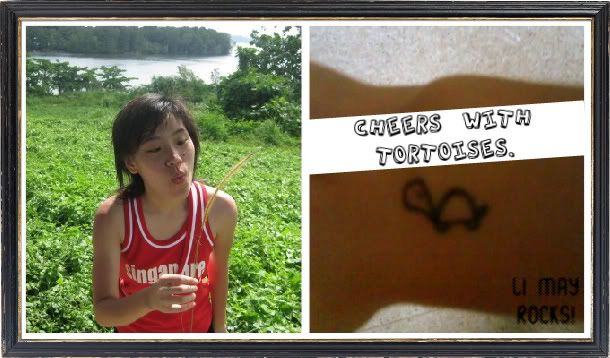 Hello folks, greetings to you. My big name is GOH LI MAY, call me Li May will do(:
Date:
Saturday, December 13, 2008
Time:
2:10 AM
Greetings to everyone!
yeah i forgotten my password
and also was lazy to retrieve it
back therefore i did not posted
for a week? apologies.
whoo tomorrow is an Off day!
well, it has been quite a long time since i stayed up late to this hour.
i dont know why this low paying job can stress me till i'm so uptight.
seriously even this 3 years of major exams did not stress me to this
level lah. i, myself absolutely cant apprehend this.
i have been working, sleeping, working, sleeping and on.
how exciting right? i feel great earning my own source
of income however in uber miserably. hahaha.
next week, i am in the Night Shift.
Damn, i hate it although i get to
stay in my bed longer. urghh...
okay back to DVDs(:
Farewell.