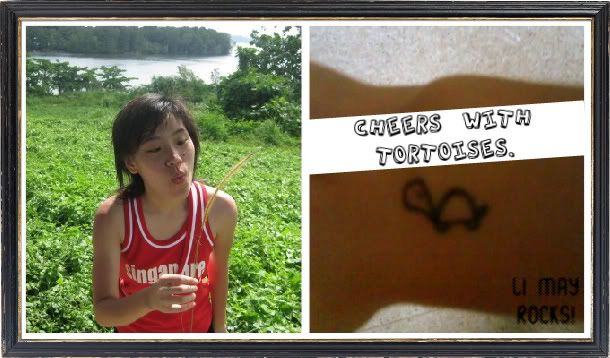 Hello folks, greetings to you. My big name is GOH LI MAY, call me Li May will do(:
i will.
Date:
Monday, December 1, 2008
Time:
12:22 AM
happened to read, please tag. haa.
i wrote that line(randomly) above is because i just
realised that my blog's tag box is like so dead?
except for 2 or 4 that i can see their message
fortnightly or so. thanks! i'm deeply appreciated.
well, i have yet got all of the pictures taken
in Band camp but i have most of them? ya(:
tomorrow is the first day of my work, a new one, officially. haa.
alright i need to dive into my bed soon because i need to wake
up early. like the usual time for school? yeah...
mmm... Goodnight!