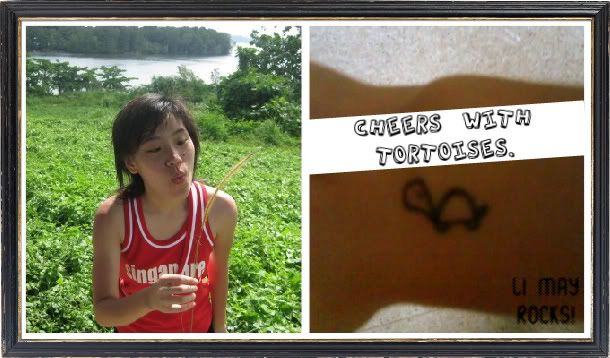 Hello folks, greetings to you. My big name is GOH LI MAY, call me Li May will do(:
save my saturday pls
Date:
Saturday, December 20, 2008
Time:
9:10 PM
Saturday, and i still have to work.
traveled to work for that pathetic
4 hours and get $20. i was freezing
as though i am locked in a fridge.
grrr...
this morning i received a call from JL and i really wished
that i could join L and him to paint Mrs.P house. imagine
the fun. haha. it is better than earning that $20 okay?!
haix, thinking back, we used to make Mrs.P tear, complained
us and sent e-mail to all the teachers in the whole school. now?
she's like our grandmother. hahaha.
another week had passed.
tomorrow is Sunday! whoo.
i'm going shopping for 2 Christmas gift exchange recipients
and a dumb always-self-praise 1990 18 year old to be bamboo.
damn. any idea what should i get for that old man in that office?!
okay lah he is not that old actually. around 50? mmm...
this is a rather challenging problem than my Maths TYS.
meanwhile let me link my fellow colleagues up(: