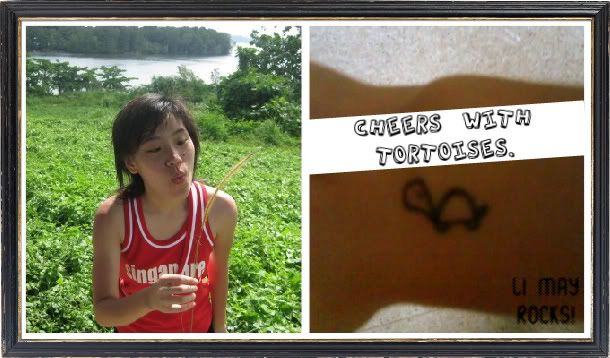 Hello folks, greetings to you. My big name is GOH LI MAY, call me Li May will do(:
home alone
Date:
Tuesday, January 6, 2009
Time:
2:48 PM
i woke up in an empty silent house, sensed that some part of my body
is definitely going wrong. damn, my nose is running away! you know
free flow? yeah, never ending. now while my nose is still dripping away
(i will call a plumber soon) i am also sweating in this sweltering afternoon
obviously without air conditioning. urghh.
yes i text UJ(whatever, my manners is outside)
and took a day off from work. he too dont even
have the slightest courtesy to reply me. well,
who cares. i text you and if you dont see it, it's
your bloody fogey problem.
frankly speaking i rather run 10 rounds
around the field under a big scorching
sun than sit in the fucking damn office
with air-con and work lah.
okay going flat already,
let me have a nap.
Stay Tuned.
Labels: decision