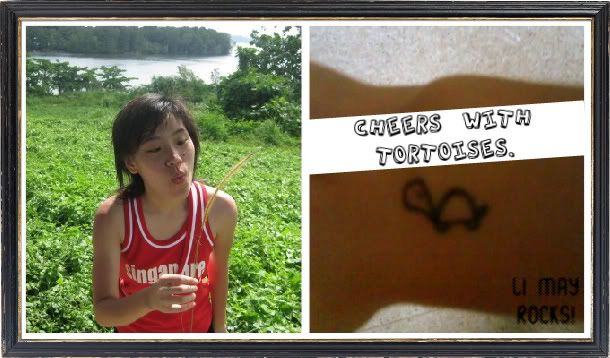 Hello folks, greetings to you. My big name is GOH LI MAY, call me Li May will do(:
it's 2009
Date:
Friday, January 2, 2009
Time:
10:03 PM
firstly

Happy New Year

.

although it's a little late lah...

smiles up and forget the lousy 2008(:
did not manage to post yesterday because i was busy sleeping.
Countdown was not bad but quite boring.
i witnessed a lot of scuffle. one teenager
had his head untidily wrapped with bandage
by the medic there. how sad, what a New Year
present right? good lah. next year i am going
to have a party in a dungeon. hehehe.
stayed out and reached home at 6am.
slept through the morning to afternoon
and woke up at 7pm. just as i expected
i woke up at dinner time. hahaha.
okay shall blog again tomorrow.
Farewell.