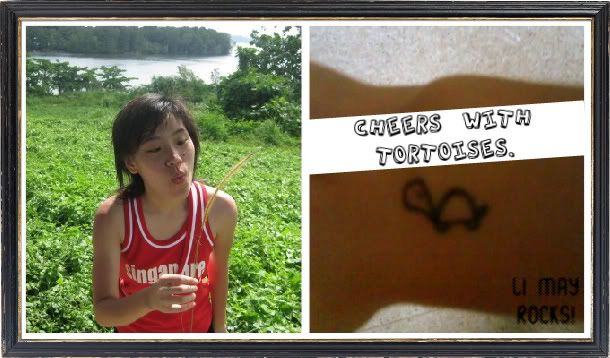 Hello folks, greetings to you. My big name is GOH LI MAY, call me Li May will do(:
Saturday
Date:
Sunday, January 4, 2009
Time:
2:05 AM
went workout in the morning. ate and head home aftermath.
slept till 7pm then met some bitches to Compass Point for
dinner. we dined at Curry-san. and it seems like Curry-san
doesnt welcome us because most of the main course had already
sold out. damn, then eat what? ate those no people order de lor.
guess what? the man behind that full-of-notes cashier
still have the cheek to call us come again next time.
ha ha ha. patronising again? see my mood lah. and
we gave him some uber rude and bitchy replies. hehe.
took a strolled in the night market and head home individually.
urgh that's my day.
kind of very short.
whatever lah...
last note... i have learnt my lesson to open the
letter box every 2 days or so instead of fortnightly.
damn damn DAMN!