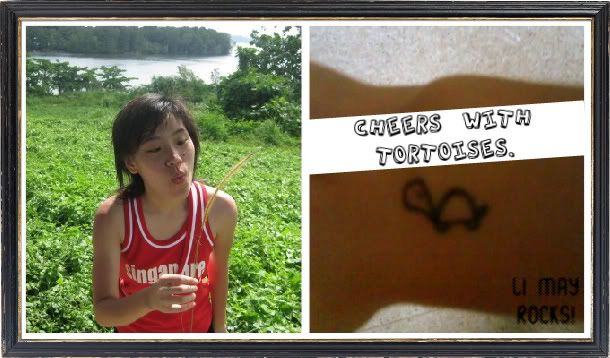 Hello folks, greetings to you. My big name is GOH LI MAY, call me Li May will do(:
tomorrow
Date:
Sunday, January 11, 2009
Time:
4:18 PM
DAMN I LOST MY EZ LINK!
and obviously the one that found my card didnt return
to the control station or whatever. if not the staffs of
SMRT or SBS will call me already. fuck sah. take my
card and misuse it. curse your family die a terrible
terrible death arh. i swear your whole generation all
the way down lost their belongings now and then.
knnccb. agrr, I WANT MY CARD BACK!!! grrr...

oh yeah tomorrow is the day.
either there or there, tomorrow
every thing will be out of the bag!
床前明月光 疑是地上霜 举头望明月 低头思故乡!
i copy paste from some where because for dont know
whatever reason that phrase cannot get out of my head.
haha. my chinese is rather rusty already. it is not with
me for more than 1 year. haha. i can speak but definitely
not read, write and let alone type lah. too bad...
spent Sunday sleeping at home.
woke up at 3pm and i think i will
go back to sleep again. haa.
mmm nothing much...
Good bye to all!