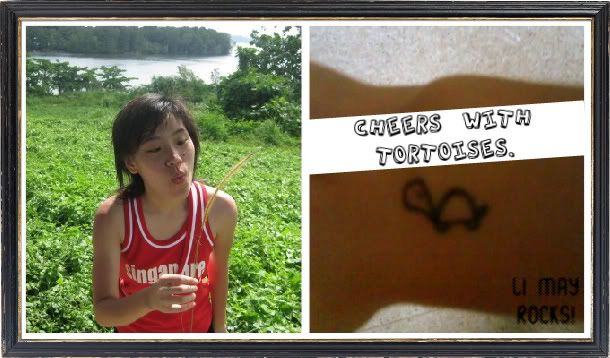 Hello folks, greetings to you. My big name is GOH LI MAY, call me Li May will do(:
birthdays
Date:
Friday, February 27, 2009
Time:
10:24 PM
opps. i miss it.
okay yesterday was Robin Ng's

(aka CheeMing)

birthday.
and here wishing him

Happy 19 Years Old

lah... haha.
mmm tomorrow will be his birthday outing and
we are going to "party". HAHAHA! yes, party!
oh yes and yesterday was also KIM NOI's birthday.
hahaha! who's Kim Noi? my best friend the neighbour.
more confuse? haa. okay, my best friend is Adrena.
and her neighbour, right beside her desk is Kim Noi.
know her name from a big tag in front of her humble desk.
know it's her birthday from nehNancy diary which she
kept it open on her desk to let me see. hahaha!
thus she had a big halogen birthday balloon that was tied
to her desk which i felt like poking and bursting it in front
of her face. hahaha! but of course i cant do that lah. haa.
she had a little celebration in front of her desk.
however it looked like some thing bad happened
to her and the colleagues were bystanders that
poked their nose their to "see show". hahaha.
nahh, i didnt wish her Happy Birthday though because
she enjoys scrutinizing me which i totally despise it. hehe.
by the way these happened in my working place, GE office.
till then!
Farewell.