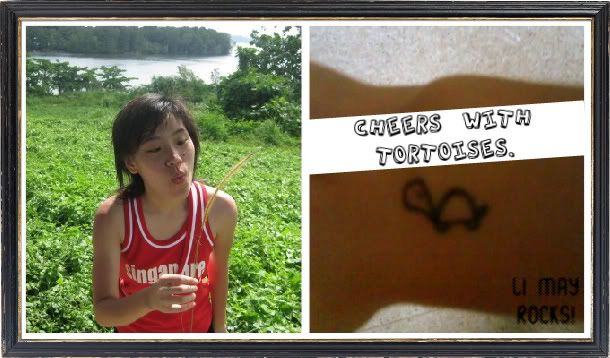 Hello folks, greetings to you. My big name is GOH LI MAY, call me Li May will do(:
Floccinoccinihilipilification
Date:
Saturday, February 7, 2009
Time:
3:35 PM
consulted a doctor yesterday.
i think i'm on the verge of
recovering already. $42...
a visit to school; band aftermath.
was so happy to see my fellow
band mates after 2 months? haa.
if i dont have to work i think i'll
be there every practice.
well all i could say is Work Hard Band Members!
SYF isnt really very far, it's drawing nearer day
by day without your notice when you were slacking
away or so. it's only the end when the final results
is out erh? as for now, work hard while you can
and leave no regrets be it a paper or a medal.
ALL THE BEST!