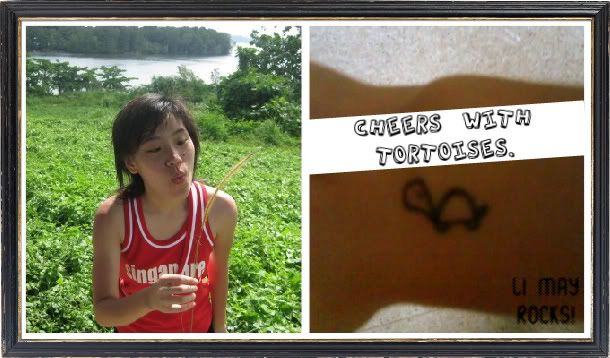 Hello folks, greetings to you. My big name is GOH LI MAY, call me Li May will do(:
L is...
Date:
Saturday, February 14, 2009
Time:
12:42 AM
L

is for the way you look at me
O

is for the only one I see
V

is very, very extraordinary
E

is even more than anyone that you adore and
Love is all that I can give to you
Love is more than just a game for two
Two in love can make it
Take my heart and please don't break it
Love was made for me and you...
aha!
Happy Valentines Day!
well, i wonder why uncle Eddie chose to hold his banquet on this day...
isnt he selfish? he wants everyone to celebrate Valentines Day with
him and his just-married wife. hahaha. nahh... just joking around. glad
that he's getting married! well, on top of that i'm going to celebrate
Valentines Day very differently apart from previous year. bountiful of
people i know
and dont know with a
lavish affair of glorious food and
maybe an endless supply of champagne. HAHAHA! i am drooling...
okay pardon me for disappearing again. i will try my very best to blog again soon.
hehe. anyway my cough isnt getting any better but i will just eat any poultry that
is going to appear in front of my table tomorrow. just tomorrow okay? i have not
been eating poultry for more than a week just because of this bloody damn not-
recovering cough lah. medicine? nahh... those medicine are no kick to my body.
i think i need something, some heavier dosage of medicine to really fully cured me.
arhh, got to go.
it's 1am again.
and my face is rotting again!
Goodnight!
Farewell.