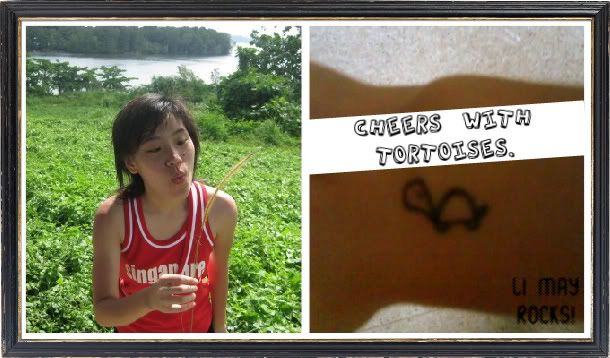 Hello folks, greetings to you. My big name is GOH LI MAY, call me Li May will do(:
My day had just started
Date:
Sunday, February 1, 2009
Time:
4:15 PM
wahahaha just woke up(:
went clubbing yesterday at St James Power House with some 07 classmates.
hit the dance floor and soaked with the party people with music blasting into
our ears. left around 3am reached home near 5am and dropped at 5.30am.
my head is still spinning for whatever reason. urghh...
well i got into a course i yearned but a school i dread like J.
what kind of results i have will subsequently end me into
what kind of school. yeah after mulling for quite some time
i'hv came to a decision. not appealing any more, i'll stay.
giving that some-say-good-some-say-not-good system
a try, worst come to worst opt out and join NAFA lor.
anyway today is the 7th day of the Lunar year
, 人日
which people believe to be every human's birthday.
hahaha. wth right? traditions lah. so... happy
Happy Birthday everyone? :)
okay it's time to grab some food now, i'm starving!
Farewell.