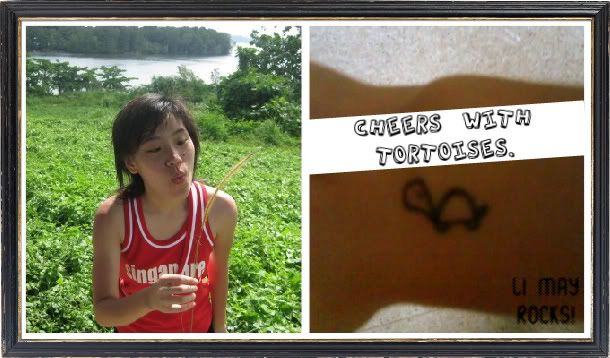 Hello folks, greetings to you. My big name is GOH LI MAY, call me Li May will do(:
Date:
Monday, March 2, 2009
Time:
9:23 PM
aboard bus 83, took a seat by the window
and i started to glaze pensively outside.
the sky was painted a steely grey background.
after rain, the sun shines and...
yes, i remember something!
looked out and i saw a big rainbow that stretched over the vast grey sky.
can you see the tinted rainbow?
haa.
my camera is too lousy cant blame.
and below is a photo took some time ago like last last week?
a man indulging a very big slice of watermelon. hahaha.
super hilarious. even till now i still couldnt forget the sight.