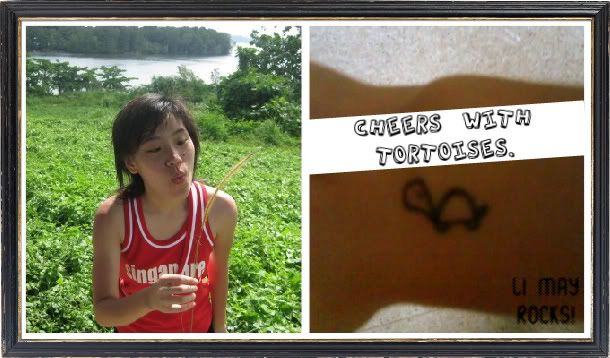 Hello folks, greetings to you. My big name is GOH LI MAY, call me Li May will do(:
monotonous
Date:
Sunday, March 22, 2009
Time:
9:52 PM
sorry for disappearing again(:
well nothing much interesting happened for the past week.
mmm maybe for the day that i join PSS Band for their night
practice was fun. yeah, that's all. i worked through the week.
i lead a very mundane lifestyle.
Mon to Fri -work.
Sat -Party
Sun -Shopping or sleep
haha.
anyway i'm very glad that i can finally stop reporting to GE
for work from the start of next week onwards. with that, the
week starting tomorrow shall be the last week i will take the
train down to Clarke Quay for work daily. haha, yes, quit the
job for good, for rotting good. nahh, i reckoned it's time for a
well deserved break before i proceed to tertiary education.
till then.
Farewell.