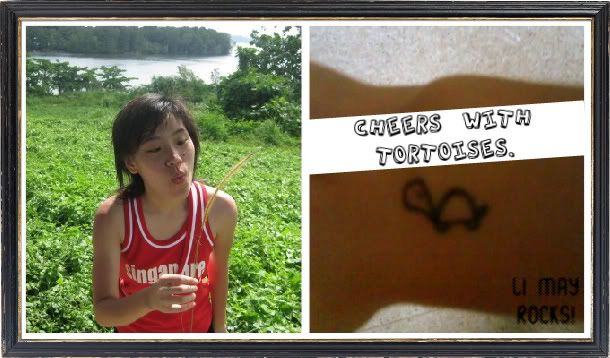 Hello folks, greetings to you. My big name is GOH LI MAY, call me Li May will do(:
Catalyst
Date:
Tuesday, March 24, 2009
Time:
8:45 PM
time passed away rather slowly this 2 days.
but why? i want the time to pass away quickly
so that this week can end and i do not need to
report to work anymore. hahaha.
counting down,

3

more days to Freedom, slack days!(no work)
counting down,

6

days and a few hours
more to PSS Band SYF competition.
ALL THE BEST!!!
i think on that day my heart will skip off a lot of beat arh.
hope my heart wont stop beating when the results is out.
mmm, nothing more.
Farewell.