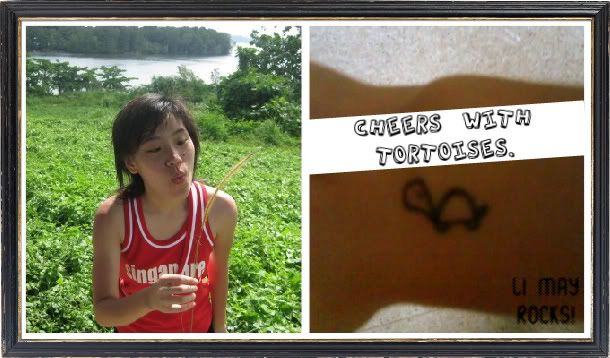 Hello folks, greetings to you. My big name is GOH LI MAY, call me Li May will do(:
it's time
Date:
Wednesday, March 4, 2009
Time:
12:23 AM
yeah, here is some of the pictures we took on Saturday @ Yello Jello bar(:
Marcus was there too. haha.
here introducing him, all a rocker style.
we slacked, failed and got an irregular report for Art(07).
cheers to the old time buddy!
red no-riding hood!
of course not forgetting this lady beside me for all the pictures.

yes PSS band members! i am aware of the syf 2009 order of appearance.
haha. i am very glad that this year we got quite a good slot as compared
to past years. now that we have a good slot we should cherish it. how?
listen to MissTen, take down all important notes throughout the pieces
and practice hard.

No more slacking please.

you people had been really
really slack you know? nothing is easy. dont ever think that you can
clinch a Bronze now and stop practicing there. no, never do that. things
might change and you may get nothing? yeah. everyone of us yearned for a
medal rather than a piece of paper right? so, work harder! have my support.
PSS Band

you can do it! give your best shot and ALL THE BEST for the 31 of March(:
Farewell.