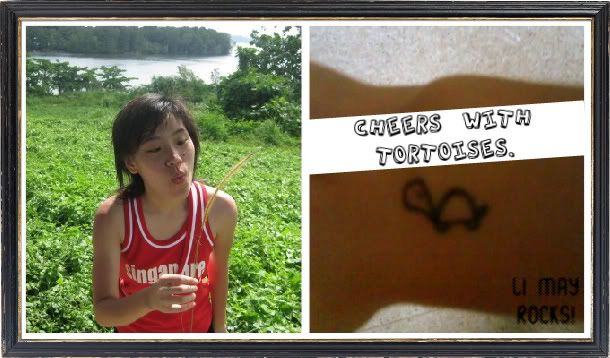 Hello folks, greetings to you. My big name is GOH LI MAY, call me Li May will do(:
20 April
Date:
Monday, April 13, 2009
Time:
2:38 PM
to this day it is 7 more days to 20 April.
agrr... why is the time passing so fast?!
i dont want the school to start yet lah.
and i've developed a phobia of going to school.
15 April is the orientation camp but i'm still indecisive on going or not.
Orientation camp is so for kids but if i'm going to skip it, they will start
their whatever disciplinary action on me. wow a great start indeed.
maybe i will go down and have my attendance marked then
go home. yeah? yes this is the typical Punggolites style wat.
hehehe.
okay nap time!
Farewell.