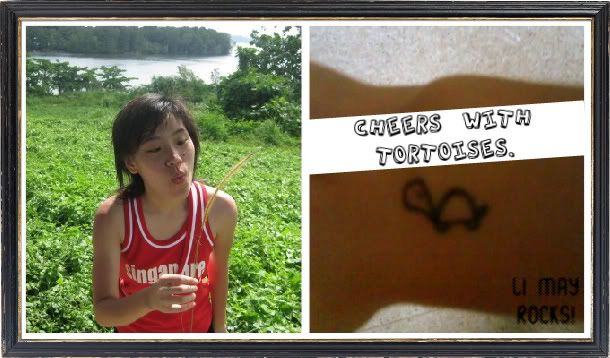 Hello folks, greetings to you. My big name is GOH LI MAY, call me Li May will do(:
April Fool
Date:
Wednesday, April 1, 2009
Time:
9:09 PM
2005- B
ronze
2007- Bronze
2009- Bronze
phew, PSS band sustained a bronze.
yes it's a bronze. not any April fool day joke lah.
others may think that aiya Bronze again
or chey Bronze only. well, i myself had
been there, done that and i myself know
clinching a bronze back is not really that
easy to get though.
besides, who doesnt
want to be number 1 right?
Punggol Band is very different because it consist of __ (number, fill in yourself)
young and aggressive players. they practiced arduously and conquered
their
individual anxiety to be on SCH stage yesterday. although they sound nervous,
they still played well like other bands regardless of their number.
SYF is not all about medal medal and medal
it is the process. the process they went through
together. yeah and there is still a long long way
to go then still lamenting over Sliver or not.
thus PSS Band members, do continue to endeavour to a greater height(:

now, i would like to retrieve back my luck i gave out... hehe.

then, lend some to a very good friend of mine,
XiangXiang for her SYF tomorrow. haha. good luck!

Labels: LEARN earn yearn