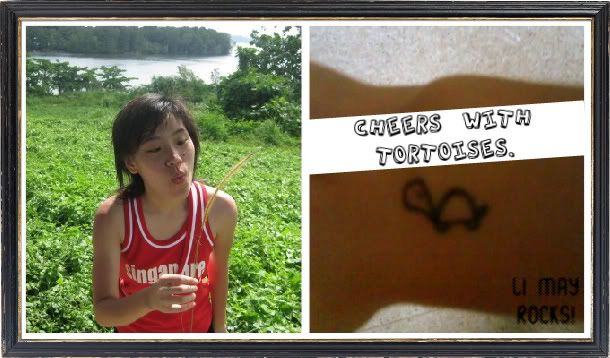 Hello folks, greetings to you. My big name is GOH LI MAY, call me Li May will do(:
full stop
Date:
Friday, April 17, 2009
Time:
1:03 PM
skipped all 3 days of the orientation totally. HAHAHA.
stayed at home for more DVDs, food,
went out to the gym, played basketball
this few days too. enjoyed to the max.
and here, today is the last day of holiday before tertiary education kicks off.
felt nostalgia though.
i think i really miss secondary school days.
hahaha. miss studying for O levels with my
alliance in 2007 and my pals in 2008 greatly.
now everyone is moving on into different walks of life.
all the best and we shall be free again 3 years later(:
these all can retire and reincarnate now.
haa are you ready? ready to recycle lah.
2 years worth of notes and worksheet.
i dont know how many trees are there.
Biology and Chemistry are not even part
of it because i am retaking again. haha.
alright off to PSS to collect my 6 years worth testimonial.