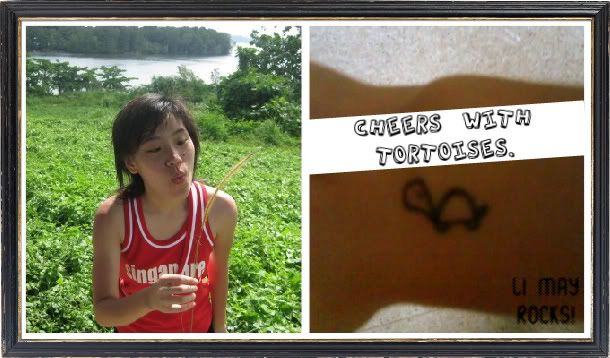 Hello folks, greetings to you. My big name is GOH LI MAY, call me Li May will do(:
Plague
Date:
Sunday, May 3, 2009
Time:
7:45 PM
whoever that yearn for a chalet stay right now just go to the authorities,
declare that you have all the
symptom
s of the fatal H1N1 influenza and
you entitle yourself a free 7 days or more vacation over at Aloha Loyang.
WAHAHAHA. good deal erh?
nahh... that's only for tourists
to stay for quarantine lah.
haix... time flies and this long weekend is coming to an end already. yawns*
got to report back to school again tomorrow. torment torment torment. haa.
mmm... counting down to school holidays
will be another 4 weeks! HAHAHA. good(:
alright, till then.
Farewell.