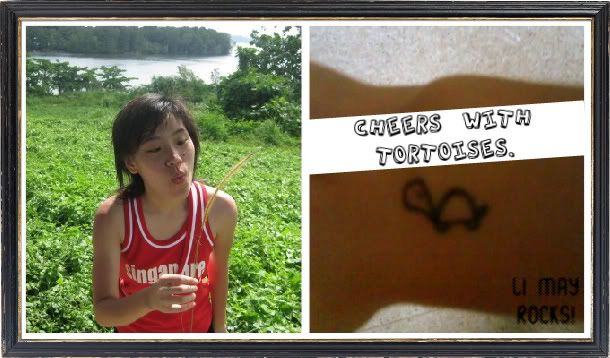 Hello folks, greetings to you. My big name is GOH LI MAY, call me Li May will do(:
1st week
Date:
Tuesday, June 2, 2009
Time:
10:43 PM
allow me to start with Saturday. hahaha.
arh yes went to the Adidas Sundown Marathon. it's a great overnight event. HAHAHA.
many hilarious things happened throughout. what i can do is only look into the mirror
and shake my head. rofl. it's okay. anyway we witnessed the first and last runner, haha.
the first runner went missing eventually and the last runner was in tears? yeah.
and then here's how my first week of holiday is going...
yesterday and today, did nothing much except starring into this
ever familiar screen through the whole afternoon. i wonder why
my swimming plans always fail. WTF, i very-not happy okay?
the weather is damn burning blazing hot! even the prevailing
wind is humid. agrr... wtf wtf wtf let me live in a pool please.
and this is what i did in the evening.
Jigsaw Too on msn with cousin Gabriel.
we were shouting through the video
call for i dont know why. hahaha.
as for tomorrow, i guess if all goes well i will present myself in the Band camp(:
all the way till Friday morning then East Coast Park with E36K classmates.
alright, till then!
Farewell.