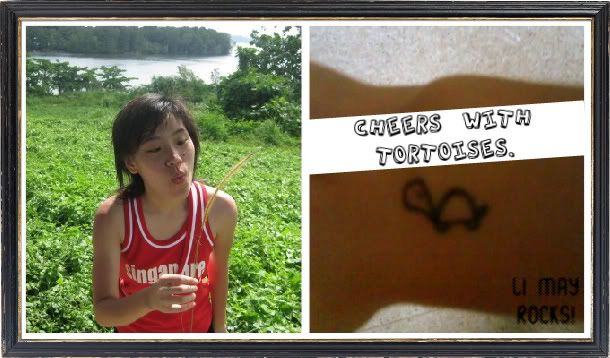 Hello folks, greetings to you. My big name is GOH LI MAY, call me Li May will do(:
Brother
Date:
Sunday, June 28, 2009
Time:
7:40 PM
ohh yes my brother is back from his 2 weeks BMT. haha.
i can say this is the first time for once in a blue moon
that i kind of miss him at home. probably his voice only.
HAHAHA.
okay another 3 more days of e-learning before the school
decides to let us go back school or continue staying away.
haix... life at home is damn boring lah.
it should be better if i can wake up at
1pm but no, at 8.30am! grrr...