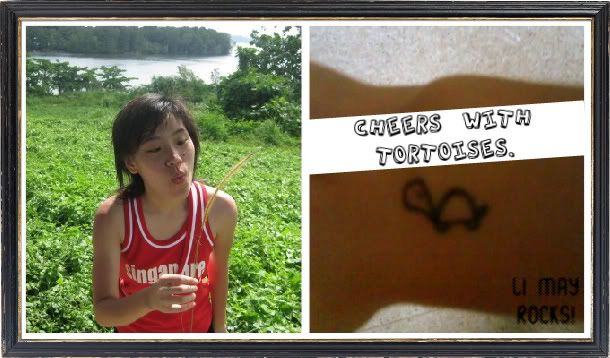 Hello folks, greetings to you. My big name is GOH LI MAY, call me Li May will do(:
Camp
Date:
Friday, June 5, 2009
Time:
1:47 AM
damn. i'm totally worn out.
i have not slept for.. okay i lost count.
well, maybe 2 days? omfg.
the camp is life-shortening.
haha. okay i'm exaggerating.
oof i cant think and type any longer i need to go now.
my bed misses me badly and i'm going to drop any time.
ECP with classmates tomorrow! aww...
Dropped.