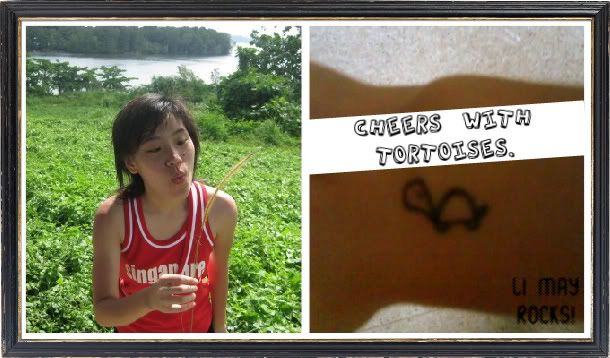 Hello folks, greetings to you. My big name is GOH LI MAY, call me Li May will do(:
Fun
Date:
Sunday, June 7, 2009
Time:
12:54 PM
should i or should i not?
should i elaborate about the band camp further or not?
hahaha guess i should not, blame it on my pure laziness.
anyway band camp always have the same conclusion- fun.
i always enjoyed myself no matter what with the same
group of people and all. we are fun only as a one big family.
i'm like
affiliated to Punggol Band for 7 years. HAHA wtf. come thinking of it
7 years is like a lot. omg, what are you doing 7 years ago? gawrsh time just
passed like this. haha. and i also have an acquaintanceship with MissTen
and Shu for 7 years. HAHAHA acquaintanceship... okay still counting on!
oh yes congratulations to the new committees!
this is a good chance to unleash the leader in you
and lead the band to the peak. hope that you people
will learn and at the same time enjoy all the while
you are serving for your appointed position(:
hey, i realised that i did not take any photos in the camp! aww...
alright time for shopping.
Byeee~