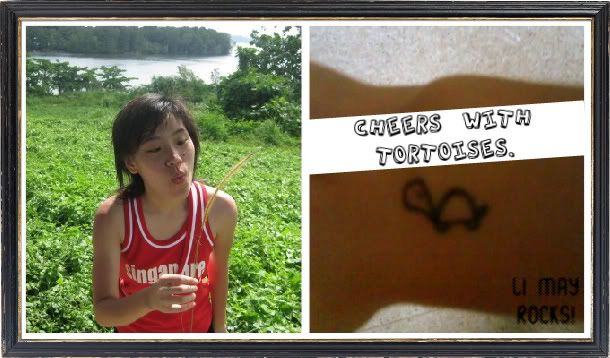 Hello folks, greetings to you. My big name is GOH LI MAY, call me Li May will do(:
Gratittude
Date:
Saturday, June 13, 2009
Time:
12:20 PM
Thanks.
Thanks alliances(:
Thanks for the night.
we rocked the night up side down insanely. hahaha.
we babbled nothingness under sub-consciousness.
we shouted wildly, screamed songs, stomped and jumped
around in the middle of the night like nobody's business.
when there is a first time there will be a second time erh? shall we? hehehe.

yeah, cheers!

goodnight(: