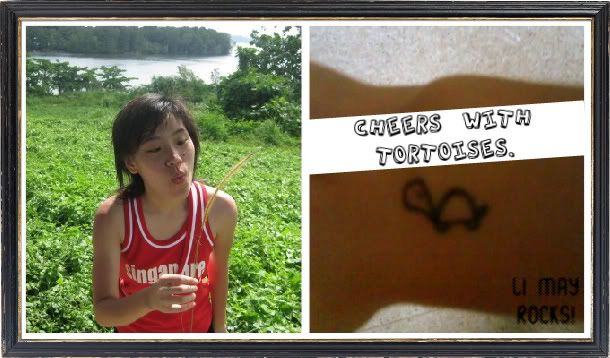 Hello folks, greetings to you. My big name is GOH LI MAY, call me Li May will do(:
reopens
Date:
Monday, June 15, 2009
Time:
12:34 AM
okay reporting back to school tomorrow.
haix... an absolute misery and despair!
today(14June) is the last night i can enjoy before school reopens.
damn i really hate this. see? happy moments always passes away
quickly. frankly speaking even before i actually step into school
again, i am already anticipating for the 6 weeks of holiday after
this 10 weeks, second half of semester 1. haa, endure and charge!
anyway the "roti prata session" with teapot gang just now was great.
had a breezy stroll in the new park-SengKang Riverside Park aftermath.
i think all of us are so so so much happier last time.
alright time to go.
Farewell.