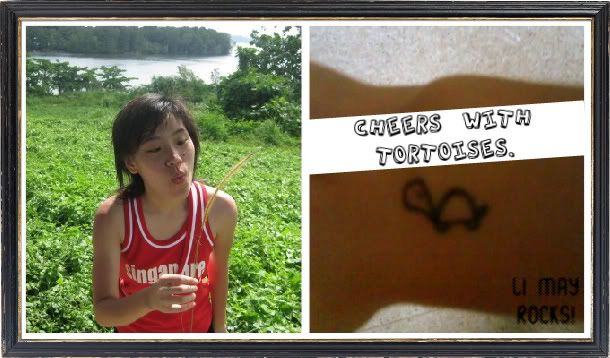 Hello folks, greetings to you. My big name is GOH LI MAY, call me Li May will do(:
101th
Date:
Saturday, July 18, 2009
Time:
1:14 AM
101th post:D and finally i can post pictures but too bad i am too lazy to load
all those Sentosa and so on so on pictures already. blame, blame on blogger!
hahaha.
okay so as you can see it is my latest published daily grade and UT grade for each modules.
hey quite all right ehh? i guess i am just pure lucky this time round. haha. the results for my
UT2 will definitely not be that nice already. we shall see though i hope it will be as nice(:
in case you wonder what is that (-0.5) it is a deduction of mark
for being late. Wednesday lah raining buckets of water thus i
hesitate and procrastinate then end up going to school in my
own sweet time. resulted being late for 10 minutes plus. yeah...
whatever as long as i pass my semester 1.
2am. nb, face rotting.
Farewell.