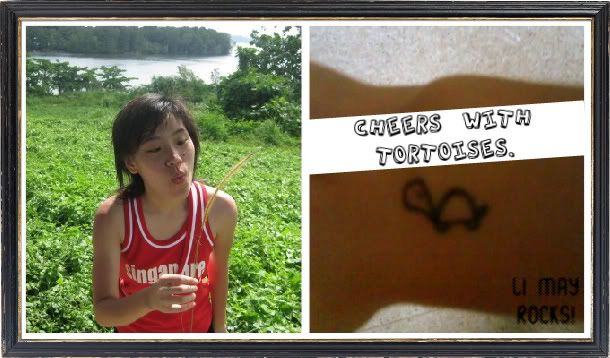 Hello folks, greetings to you. My big name is GOH LI MAY, call me Li May will do(:
Blogger
Date:
Sunday, July 26, 2009
Time:
1:26 PM
Blogger sucks lah. what happened?
everything is like in a mess.
is it the html or bandwidth problem?
i guess i am going to move to some
where else sooner or later.
anyway went to a music festival event by my school. IGNITE! yeah.
hahaha. the music was nice. the amplifiers were deafening! HAHA!
the stage lights and spotlights were as great too. enjoyed.
pictures but blogger dont allow.
not my fault again! blame blogger(:
yeah and i went Changi Airport yesterday.
went to walk around and had dinner there.
left the airport at around 11pm plus.
came back to Punggol, slack and talk.
as usual we were rebuked by a neighbour again.
such an ass dork, low life, sleep so early.
linking back to the start of my entry,
BLOGGER SUCKS! GRRR.
Farewell.