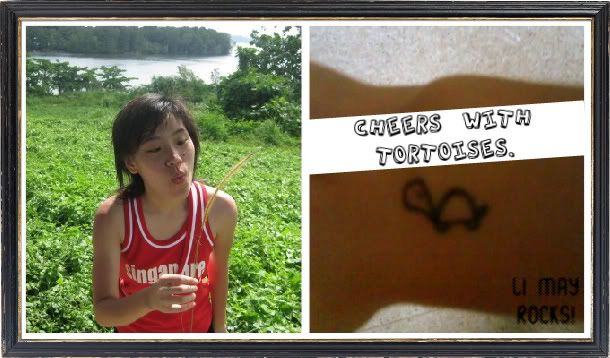 Hello folks, greetings to you. My big name is GOH LI MAY, call me Li May will do(:
Ended
Date:
Wednesday, July 1, 2009
Time:
3:15 PM
alright there goes my 5 days of e-Learning.
today is the last day. free LOA ended.
how sad. no more morning at 8.30am. brushing of teeth at 9.20am(1st break),
eating fruits, chips and chocolates while having discussion via msn conference
at 10am(2nd meeting) and doing worksheet on my own till times run out.
back to school is mundane with law by law. haha. haix...
and of course with the current state of H1N1, going into
our classroom blocks will be like custom check point again.
mmm... 9 more weeks? or 10 to big holiday!
hopped away.