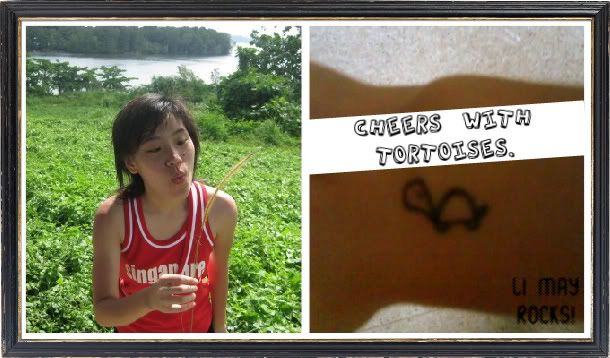 Hello folks, greetings to you. My big name is GOH LI MAY, call me Li May will do(:
Prison
Date:
Thursday, July 9, 2009
Time:
6:25 PM
omg, i think life in school is some what the same to life in prison.
or maybe because of this H1N1 we are restricted to do many things.
in the morning we have to flash our thermometer to the guard or
whoever then we are allowed into the buildings. WTF. moreover,
staffs will come knocking at our class' door and insist for a thermometer
check. hey, twice or thrice a day lah. as if we would measure and then
swallow our thermometer. ohh please... our lunch time allowance is
cut
short from 2 hours to 45 minutes. worst, we have to eat at a
destined
canteen or food court that the management will allocate us.
we are recognised by a thumb-sized coloured sticker.
every day different sticker. wah kao erh.
i guess we can buy a sticker book and
collect them all in their different colours
and shapes already. garwsh... omfg.
and the school actually have so many staffs
to guard the doors and every exits? WTH...
hey come on i think this is far more than just taking precaution right?
agrr give me a break. why so difficult? just let us have e-Learning
and dont deem the grade as nominal lah. what's the big deal? haix...
all i want to say is that they dont really care about us...
Farewell.
knn, i still cant post pictures!