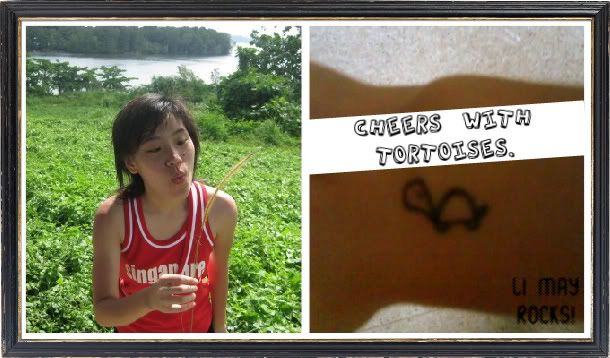 Hello folks, greetings to you. My big name is GOH LI MAY, call me Li May will do(:
Birthday
Date:
Monday, August 10, 2009
Time:
2:22 AM
Wazzup homie! haa.
i thought i wont be back
but i'm back! HAHAHA.
anyway i had a wonderful National Day with my alliances(:
hehe. mmm... looking at the past few weeks, i also had some
wonderful times with them too. nahh, nothing up to no good.
all of us are blowing 19 candles this year okay? cant even
believe we are hitting the number 2 age next year! WTF?!!!
even one of our friends just got married. that was an utterly
OMFG shocking news lah. we saw that coming but it was
really too soon. we bet it was a shot gun marriage too. age
is catching up and i guess in a few years time we will all get
used to these kind of news and start receiving "red bombs" to
banquet. Not forgetting giving out red packets too. HAHAHA.
well, some of our faces still have the 16-17 look.
but all know deep inside and up there (brains) we
all think and analyse things like a 20 would. right?
damn the reflections running in my head!
arhh secondary school life was still the best.
mischievous for the reason we were teens.
remorseful remorseful...