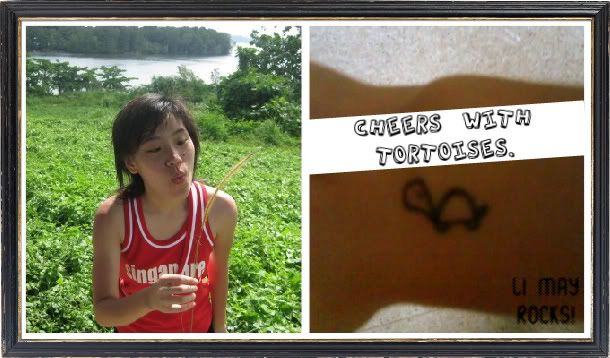 Hello folks, greetings to you. My big name is GOH LI MAY, call me Li May will do(:
Inactive
Date:
Sunday, October 25, 2009
Time:
3:06 PM
Yo. gonna update this really dead blog of mine a little.
hehe. guess i am not really the knack to blog frequently.
i just tend to forget the existence of this Blogger and
ignored totally. so yeah, Blogger and me = NO FATE.
haa.
anyway been busy since school starts 3 weeks ago. ever anticipate
to weekends so that i can take a breather from academic. however,
rubbish me went to retake O levels Science for fun. just because i
want a Pass in Science. a moment of folly, haha wtf.
so yeah i was allocated to PSS to do my practical. haha of course i saw many
familiar faces but who cares, they can go fuck themselves if they dare to form
any undesirable comments about me. haha yes, this is my third time taking
O levels. WOOHOOOO! good grief? so proud of myself erh?
and i realised after the surroundings of PSS put up the cranes,
zinc sheets to become construction sites, PSS itself resulted to
be one too. haha.
alright gonna have a nap now.
Farewell.