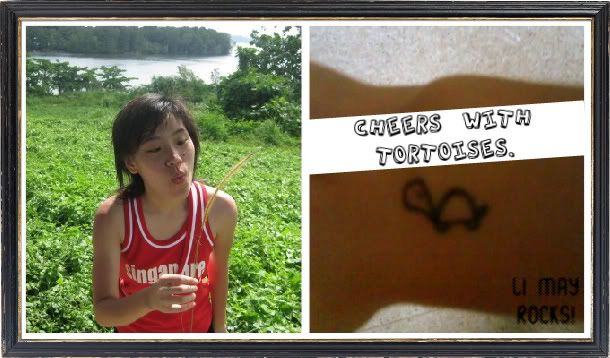 Hello folks, greetings to you. My big name is GOH LI MAY, call me Li May will do(:
Reopens
Date:
Sunday, October 4, 2009
Time:
10:35 PM
So yeah 1 month and a week just whizzed pass.
school reopens tomorrow and i need to return
my Freedom. kiss goodbye to Freedom, see you
10 weeks which is 2 months and 2 weeks later.
:(
i moved from E36K to 6F. haha.
new semester new modules new class new people new facilitators.
agrr.
i dont like to go to school now. it's too boring. it's so mundane and so-not
flexible. always 8.30am to 4pm. drain my entire bank of brain cells out.
usually i am glad enough that the day will pass by really fast to allow the
weekends to come and gradually the semester is over. i dont really care
if i do well or not. haha are you thinking about my gpa? easy, i will just
tell you it is 2.7 points. who cares anyway when i dont give a damn.
i just want this 3 years to pass as fast as possible so that i can get out of the
school and maybe go to work? in the events field, preferably under the F1
team. hahaha. i'm serious lah. ,it would be my dream job ever. i dont have
much hopes on university because grades often slip and drop in years to
come. what's more my mine starts at 2.7 how worst can i drop to? you got
to wait and see what i report in future. haha i do know where i stand(:
okay got to hit the sack now to battle tomorrow.
Farewell.