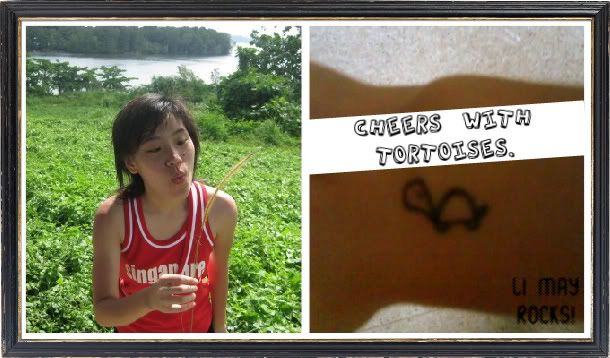 Hello folks, greetings to you. My big name is GOH LI MAY, call me Li May will do(:
Emotions
Date:
Monday, December 7, 2009
Time:
12:25 PM
Abruptly i thought of i actually have this blog to update.
well many things happened recently, when i'm not around.
as in here lah. i wasnt here to keep updating and all. yeah.
there was a
gamut of emotions triggering me back and fro.
dramatic and tiring.
this week is the last week of school. as usual test again, fuck the school.
what i am looking forward is next week. because finally the well deserved,
longed holiday is here! got my first week scheduled according. woosa!
if chance allow i am going diving.
maybe i can dragonboat too. haha.
but i will definitely play tennis(:
swimming would probably stand up the whole holiday. haha.
good at least i'm enjoying. playing my own role, not any doodah.
alright time to enjoy this winding afternoon elsewhere
as i skipped school today! haha i forgot to wake up lah.