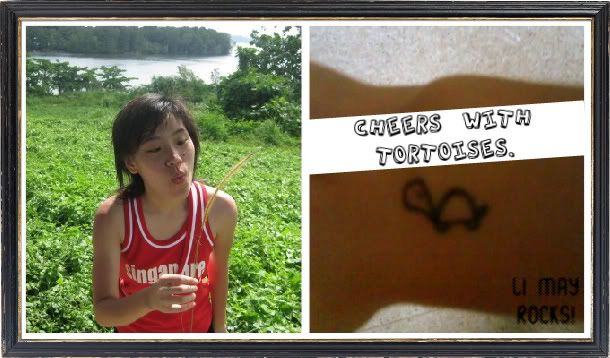 Hello folks, greetings to you. My big name is GOH LI MAY, call me Li May will do(:
Goodbyes
Date:
Saturday, December 19, 2009
Time:
2:01 PM
First, i'm going to say goodbye to my grandma.
she has gone to meet and be with my grandpa
in the netherworld last Thursday, 10Dec.
But she is still strongly etched to our hearts.
Next, i'm going to say goodbye to this blog
because i just dont seem to know i have this
space to update. Nevertheless i will not close
down this space. it will just remain as it is,
months down, years down.
Or maybe i might come back. If you wish.
GOODBYE(: